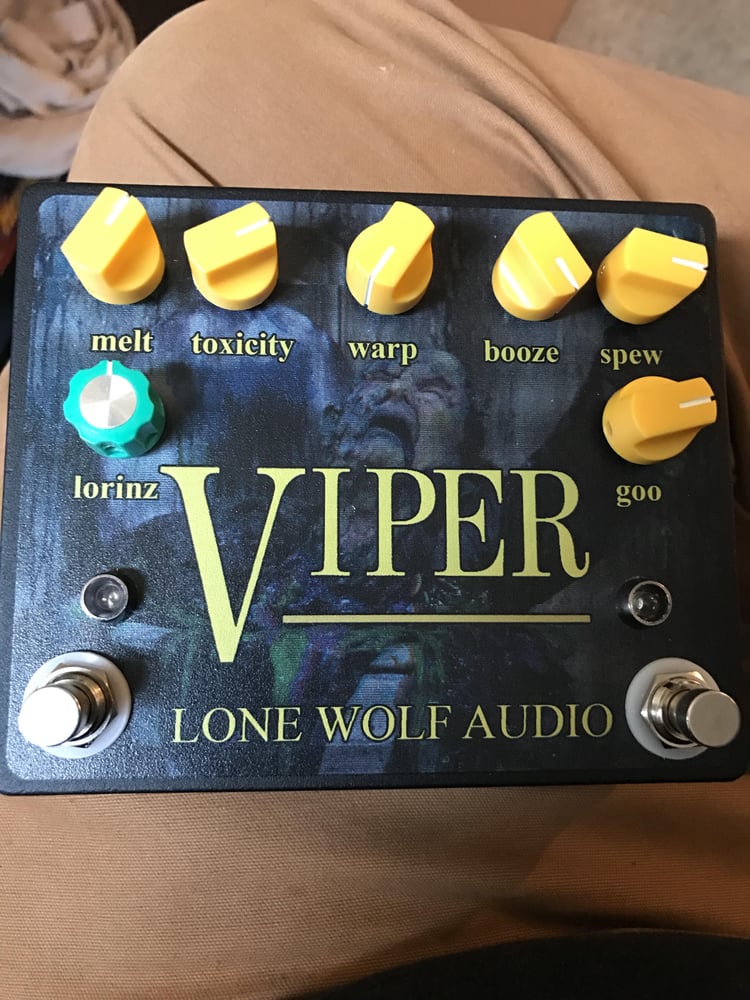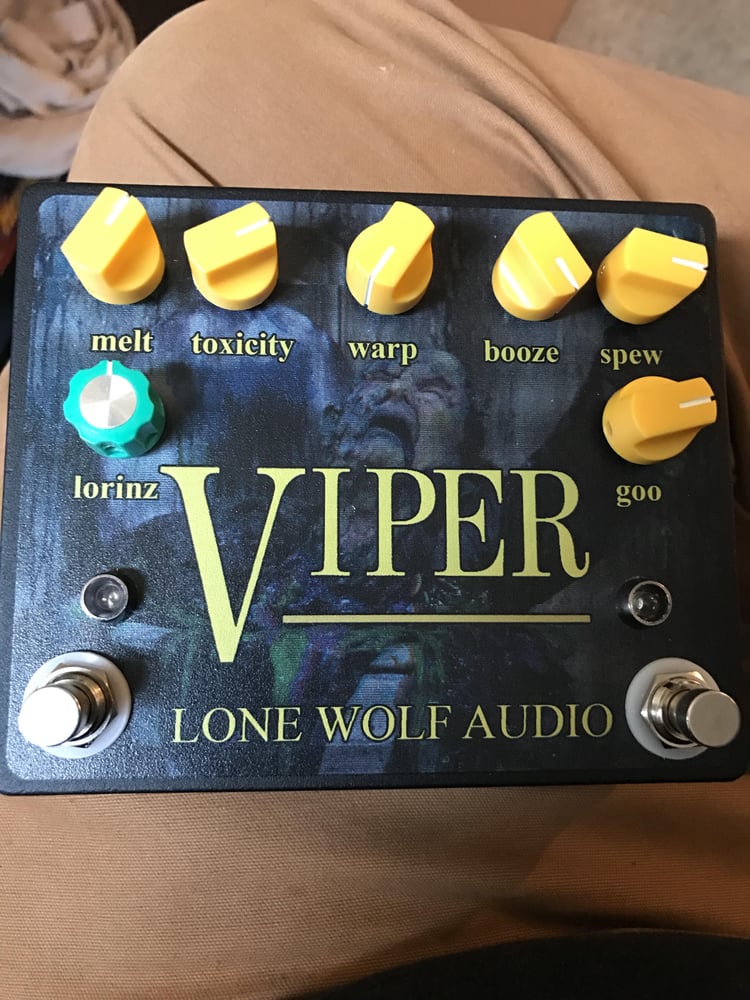 VIPER Bitcrushed Nightmare Chorus pre order
$250.00
The Viper is an insane warped chorus with added bit crusher that sounds like your worst nightmares at your fingertips.
The bit crusher is switchable so you can have just a chorus, just a bit crusher or both at the same time.
Limited first run will have artwork from the best movie of all time.
Controls will be
Melt - Intensity of the effect
Toxicity - Secret control
Warp - How bent the sound is
Booze - The speed of modulation
Spew - The waveshape
Goo - Depth
and the special Lorinz control which is how bit crushed the signal is. (fans of the movie will get this)
All sales final
No refunds as this is a hand made, made to order product.
This product is not made to work with a cheap daisy chain power supply like a one spot, etc.
The use of a quality, isolated and regulated 9V power source is required.