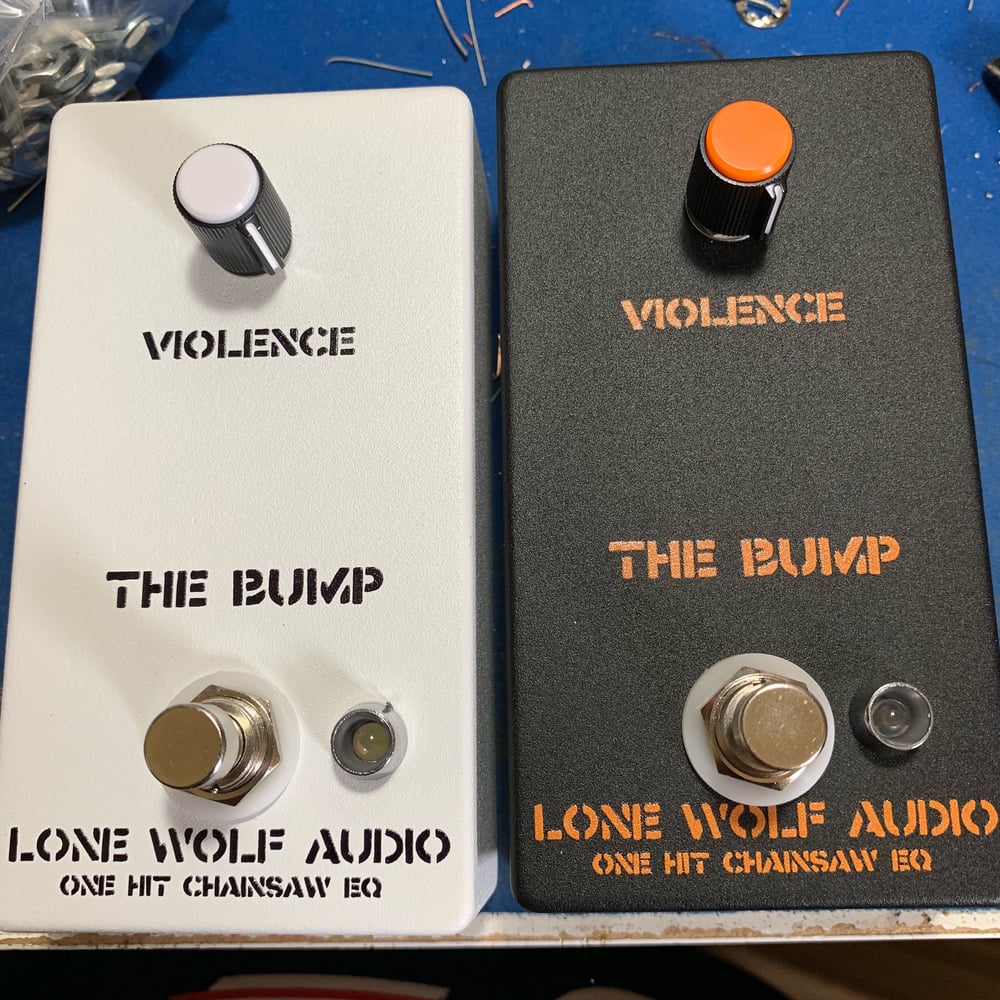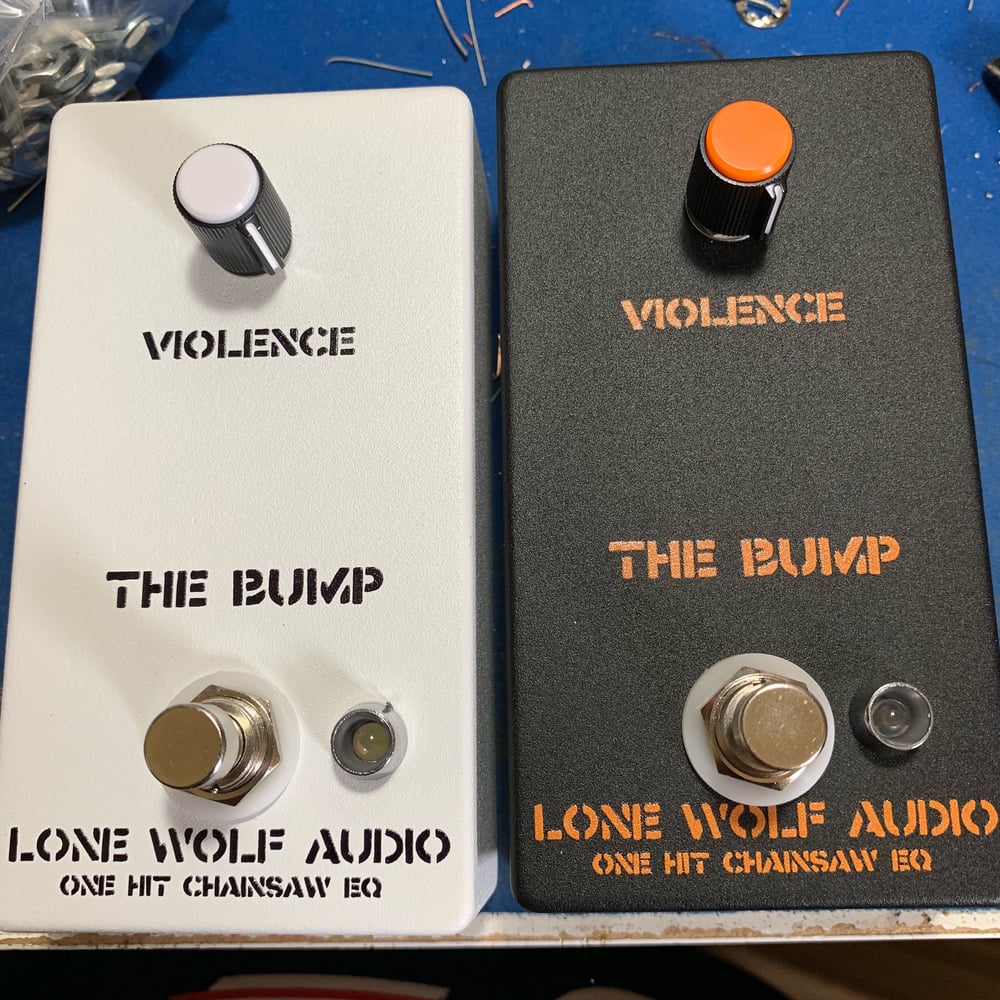 The Bump - One knob Chainsaw EQ Pre-sale
$150.00 / Sold Out
BLACK AND ORANGE ARE SOLD OUT
WHITE ARE SOLD OUT.
Hot on the Heels of the 8 ball EQ, is "The Bump"
Featuring a single Blend knob labeled "Violence", The Bump
is made to add the tone of the Iconic Left Hand Wrath EQ to any pedal, Or better yet, Your amplifier when run in your effects loop.
Its designed to boost all the ideal ranges and sounds monstrous.
All EQ controls are set to the ideal ranges internally for the sound I made famous again.
It also Features top mount jacks and
Its 2019, the HM2 and its boring outdated tonestack is dead, why waste your time with anything but the best?
you have the choice of a White texture painted enclosure and black print, or black with orange print.
This product is not made to run on a budget brand power supply like a one spot or other cheap knock off daisy chain type supply.
It requires an Isolated and Regulated 9V source on the 100ma power tap.
As this product is hand made, one at a time for you, I do not offer refunds for impatience or the need for instant gratification.