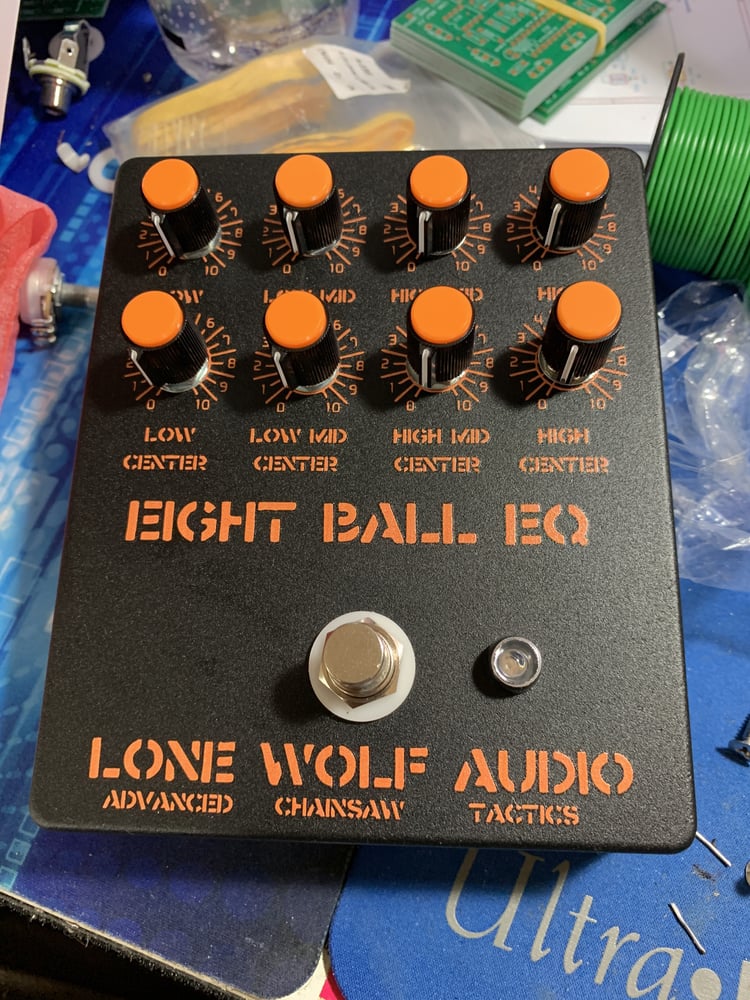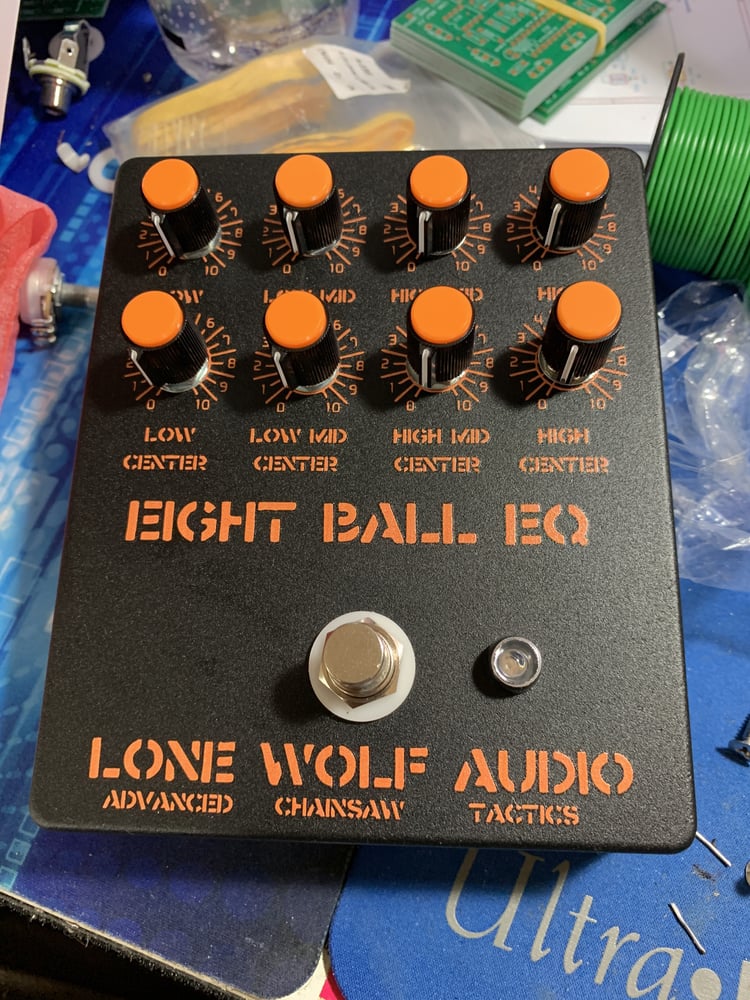 EIGHT BALL Chainsaw studio grade EQ pre sale
$250.00
What do you do if you want the Left Hand Wrath's elite tier chainsaw tone, but you dont want an HM2s gain structure?
You buy this.
The Eight Ball is a High headroom studio grade EQ , with the specialized and optimal EQ of the best modded HM2 on the market, and all 4 center bands tapped so you can run this after your favorite distortion, fuzz or boost and get that skull cracking flesh ripping tone.
You can also run this EQ in your effects loop for even more tonal sculpting options.
Butcher the crowd like I butcher the competition.
Orders will ship within 4-6 weeks of purchase.
This pedal is designed to run on an isolated and regulated power supply on the 9V 100ma output due to the high headroom topology.
It will not work with a budget brand one spot type daisy chain supply, failure to adhere to these power requirements will result in undesired operation.
As this is a hand made, built to order product, no refunds are offered, and all sales are final.