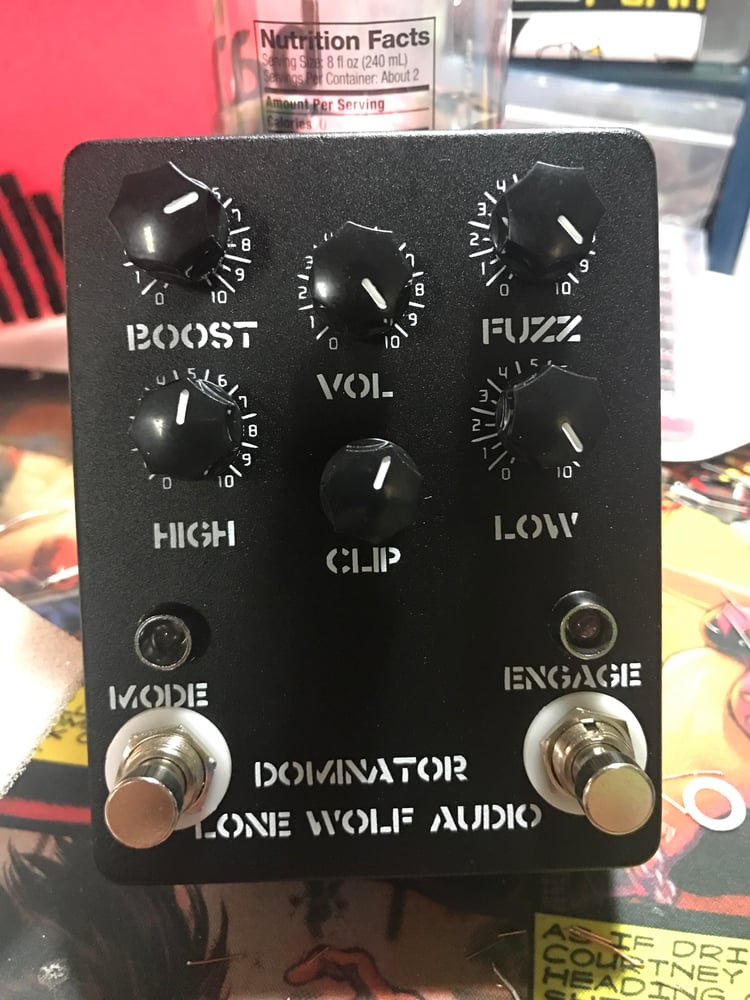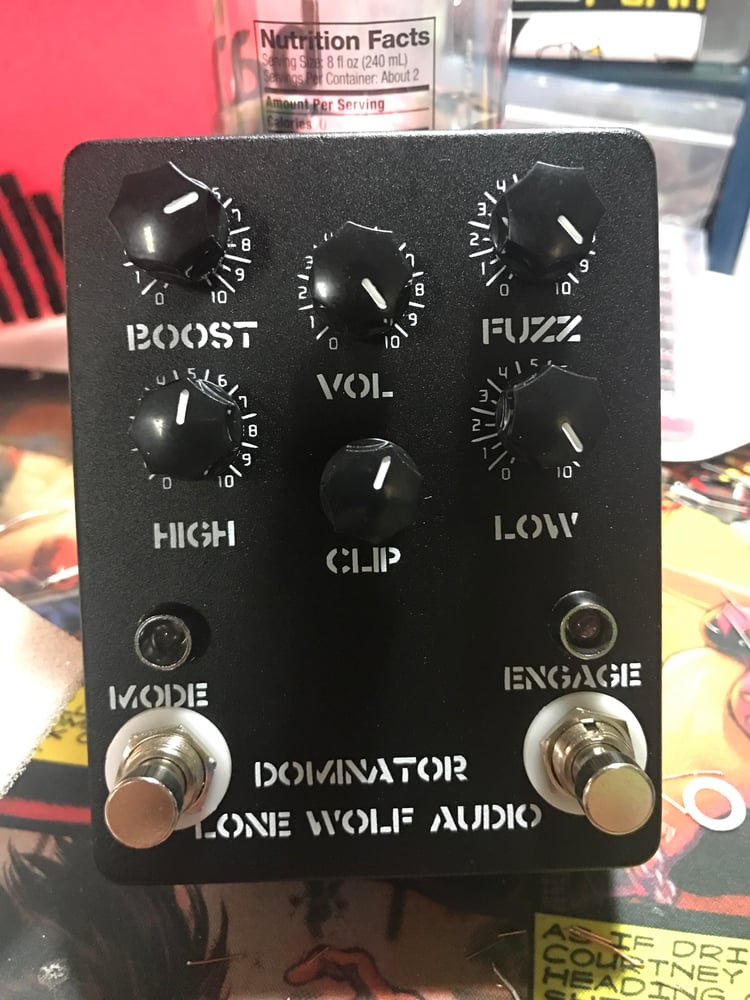 Dominator - hyper Modded FZ2 pre sale
$250.00 / On Sale
Open for presale for feb 2019 shipment!
The Dominator is a highly modded fuzz based on the much loved Hyper fuzz, but with every upgrade the original didnt have.
The input and output buffers have been removed for more output and zero tone suck that the boss buffers are infamous for allowing for MAXIMUM IMPACT.
The high and low ranges have been expanded to be tighter without that fizzy top end the original was known for.
It has a 6 way rotary clipping switch for 12 modes/tones overall.
Clipping modes are
1-LED
2-D9E(KLON)
3-vintage japanese germanium
4-Hybrid LWA selection
5-Silicon
6-Schotky
Ive also given the boost function that is missing from other offerings a needed upgrade that runs at 25+V to absolutely decimate anything and everything, and it is blendable and always on. This also mean it only runs on a 9V power source.
The mode footswitch swaps between fuzz 1/2 and both modes have been modified to keep up with the times instead of just what the original did.
That means more cut, more clarity, tighter low end, more mid on fuzz 1, More balls on fuzz 2 and everything else to not get lost in the mix, and most of all not sound like a soggy wet sock.
A clean blend option is available for a 25$ up charge as I am trying to keep the enclosure size smaller (LHW size with top mount jacks) and the blend knob will be added under the clipping rotary switch.
These are expected to ship in late october/early november.
This product is not made to work with a one spot or other budget type daisy chain power supply.
It requires and Isolated, regulated 9V high quality power source.
Failure to do this will result in undesired results.
All sales are final, and no refunds are offered as this is a Hand made product, made one at a time for you.